Terra Pulse (Biovin Granulate) – 5 kg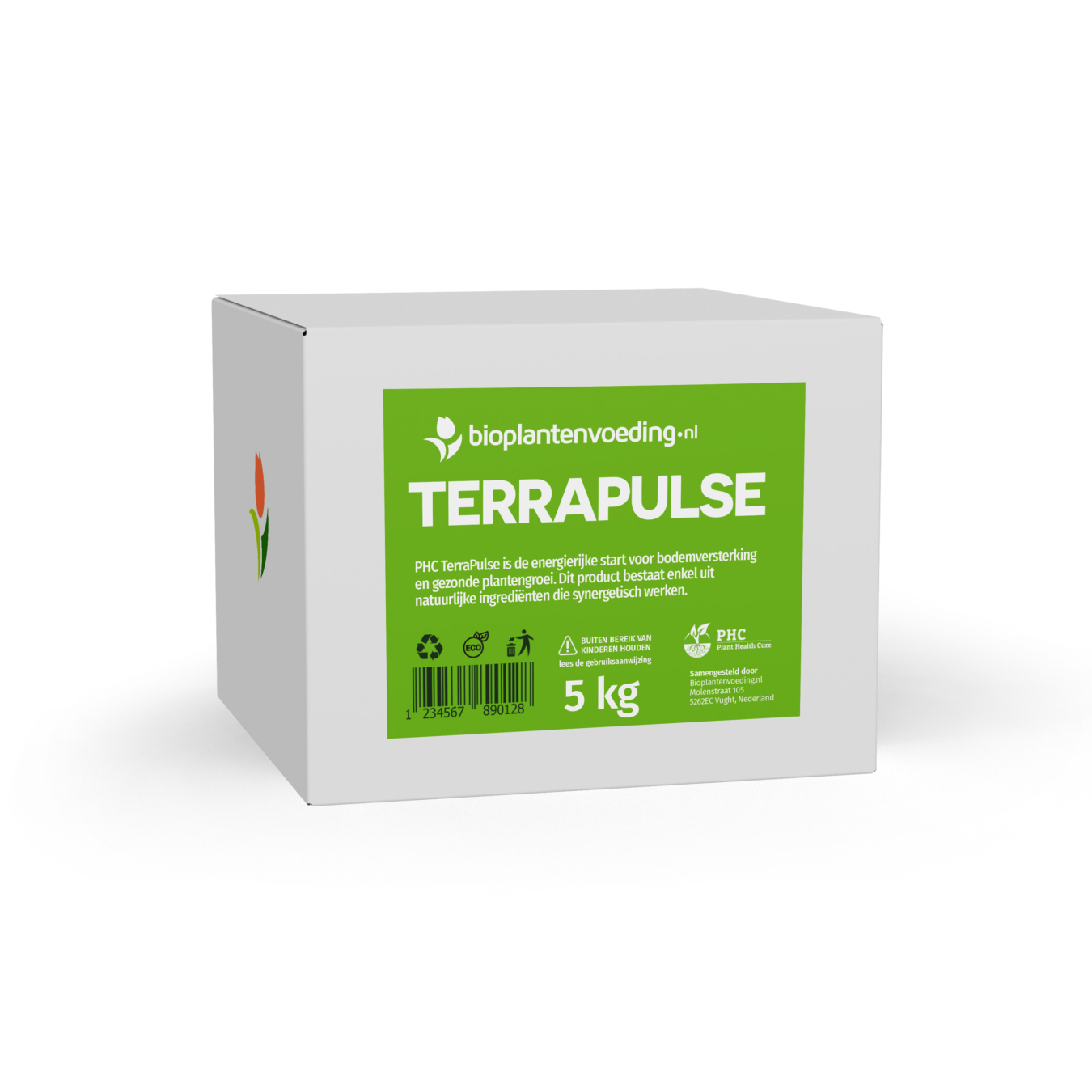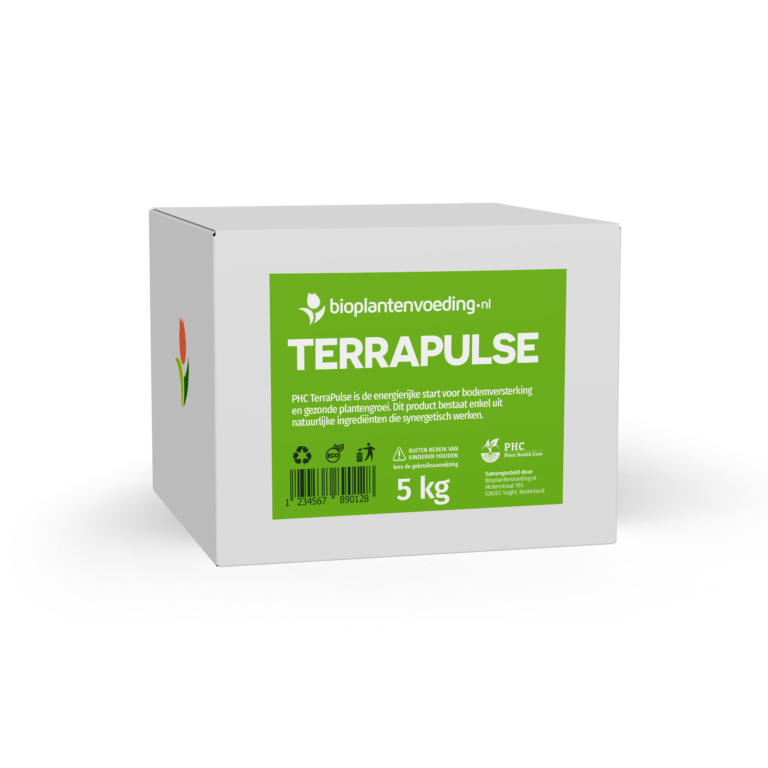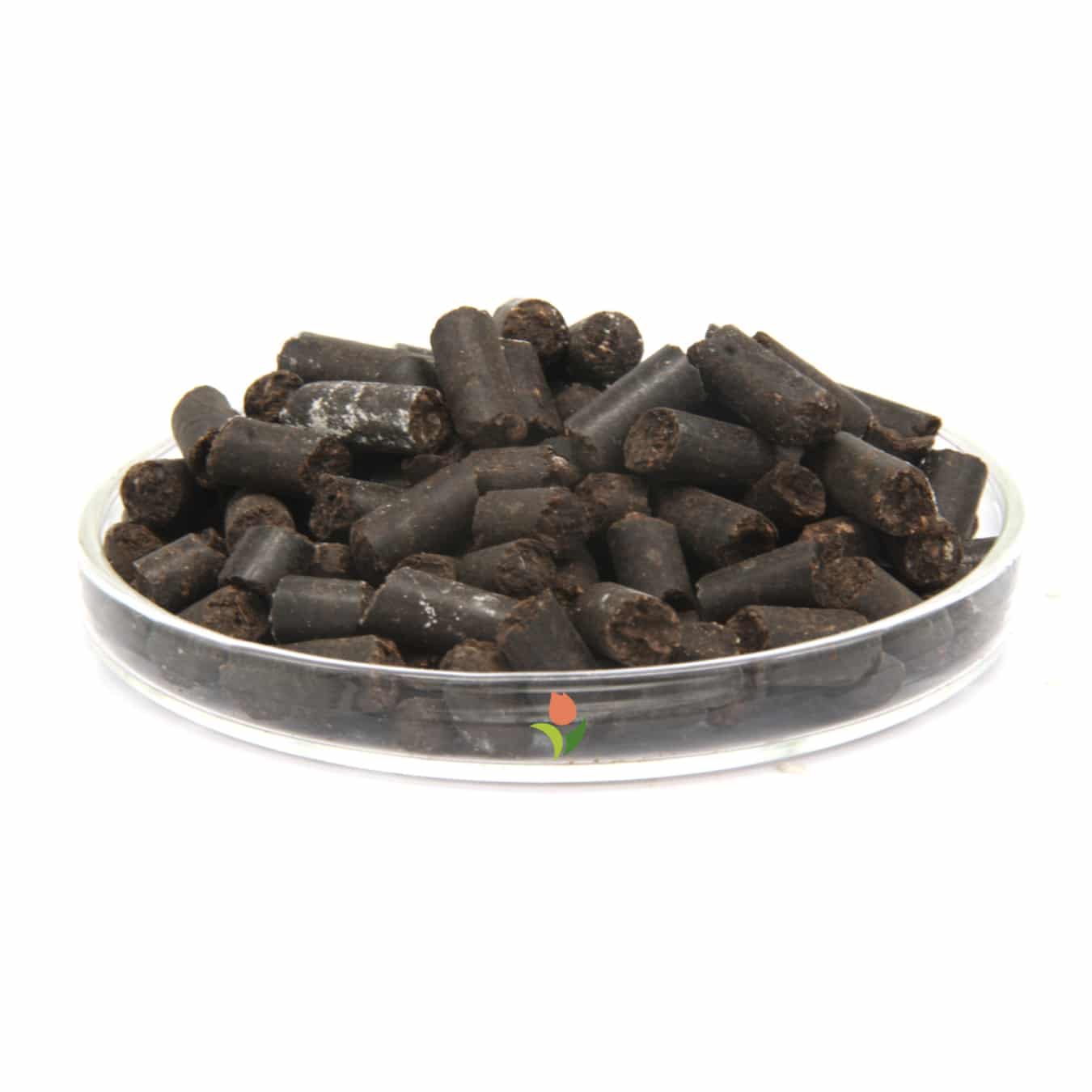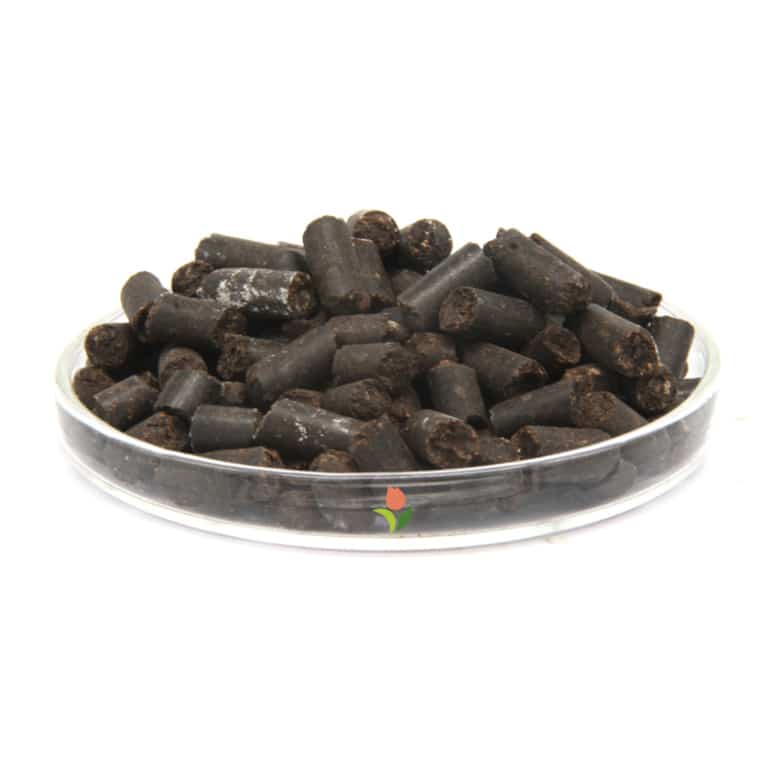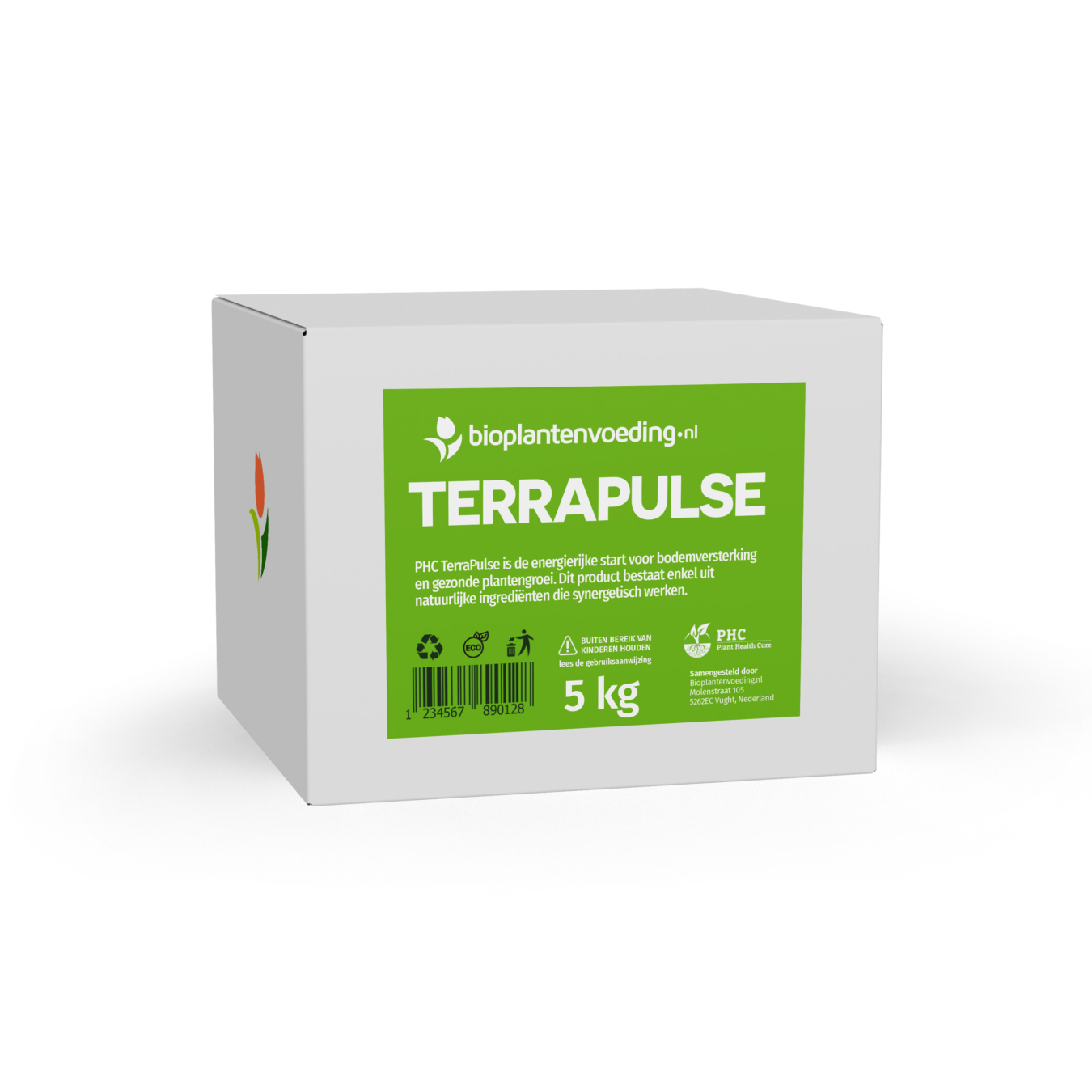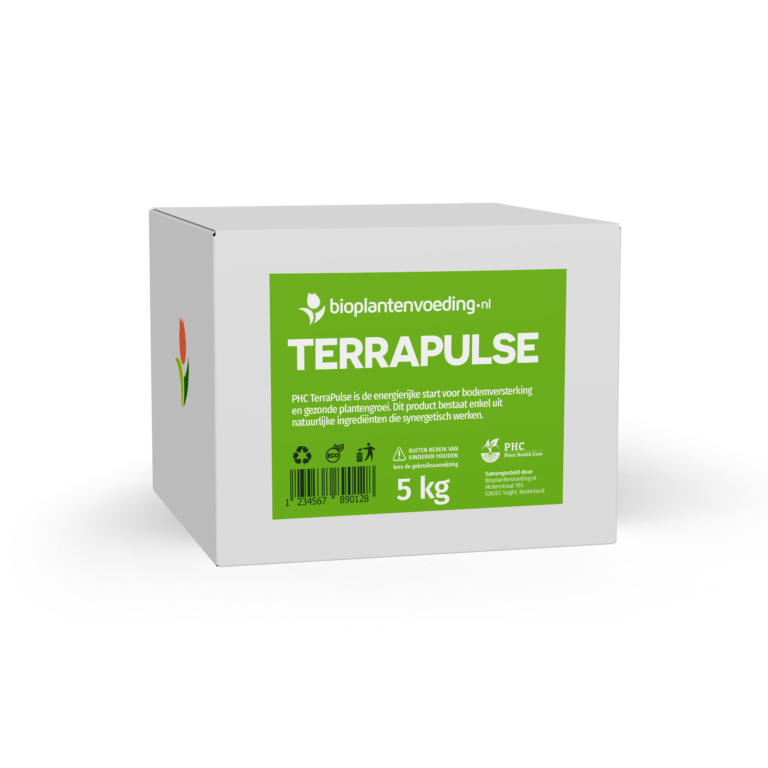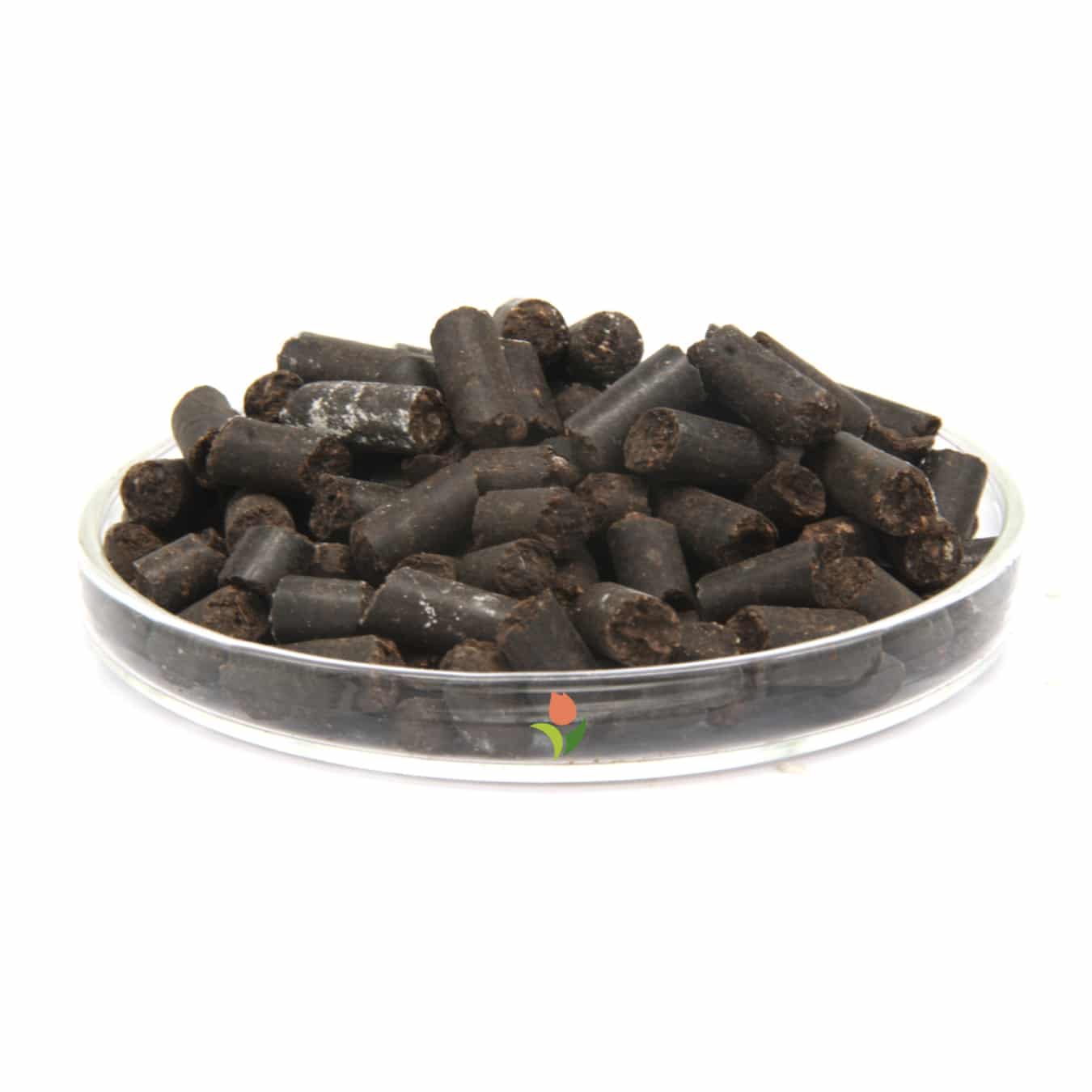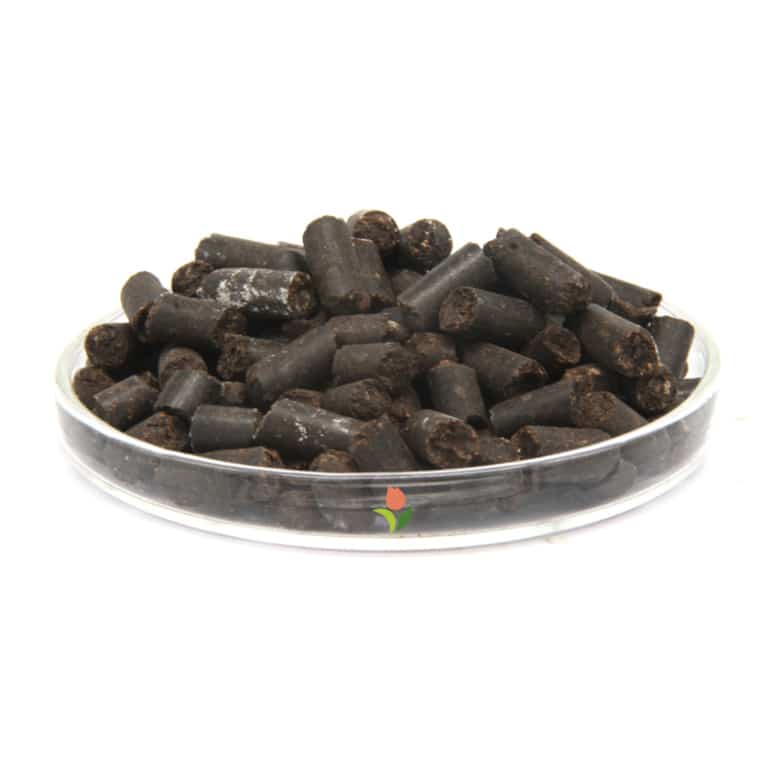 Op voorraad · Ordered before 4:00 PM?, dinsdag delivered
No shipping costs from €50,-
Return free of charge
Productinformatie
For strengthening soil structure and soil biology.
The organic base of Biovin consists of the residues that remain after pressing grapes (must). Humication of these grape residues creates a bacterial product with highly effective growth hormones, organic plant nutrients and billions of active microorganisms. These include the important nitrogen-binding bacteria and Systemic Acquired Resistance (SAR) microbes. These provide resistance to plant-threatening conditions.
The addition of fulvene, humin, and minerals makes Terra Pulse a unique soil enhancer. The fungi and bacteria ensure the capture of CO2 in the soil, the restoration of soil biodiversity, increasing soil vitality. This makes the soil better able to buffer abundance and shortage of water. Biovin plays a strong role in the development of Mycorrhizae.
Honest
• Of natural origin
• Certified organic
• Applicable to any soil and cultivation
• is guaranteed to be free of weeds
Functional
• Provides CO2 – bonding in the ground
• Prevents high nitrate levels in plants and soil
• Restoration of soil vitality
• Easy application
Useful
• timulates plant health and growth
• Provides build-up of organic matter content
• Develops a climate-resistant soil
• Strengthens the action and growth of essential soil bacteria
Technische specificaties
| | |
| --- | --- |
| Type of nutrition | Fertiliser, Soil improver |
| Usage | |
| Suitable for | Fruit trees, Garden |
| Application | Better growth |
| Fertilisation suitable for | Borders, Fruit trees, Grass / Lawn |
| Contents | 5 kg (11 lbs) |
| Yield (per pack) | 50 m² |
| Shape | Granulat |
| Period | During autumn, During spring |
| Ready to use | Yes |
| Resealable packaging | Yes |
| Shelf life | 1 year shelf life |
| Artikelnummer | TERRA-5 |