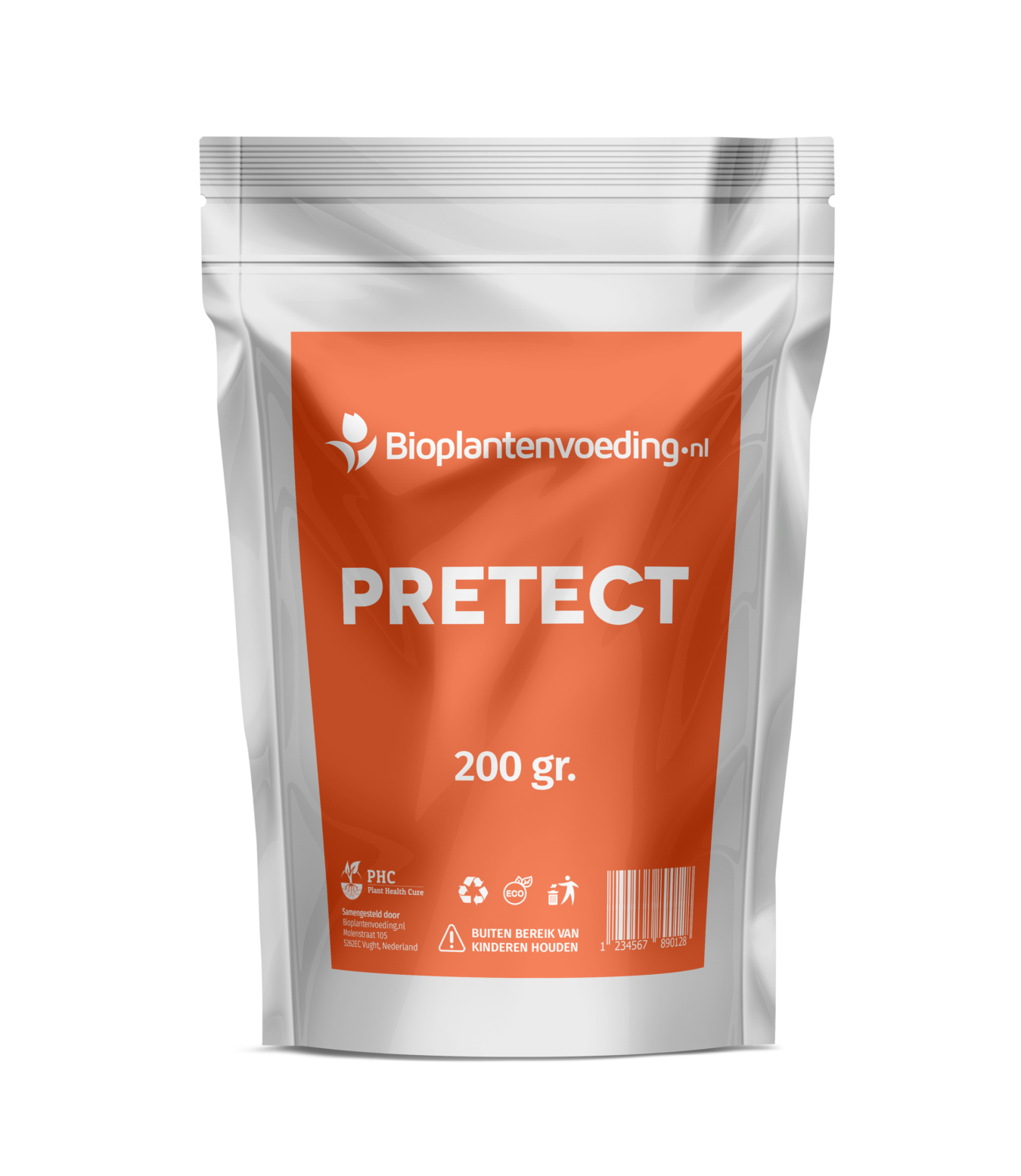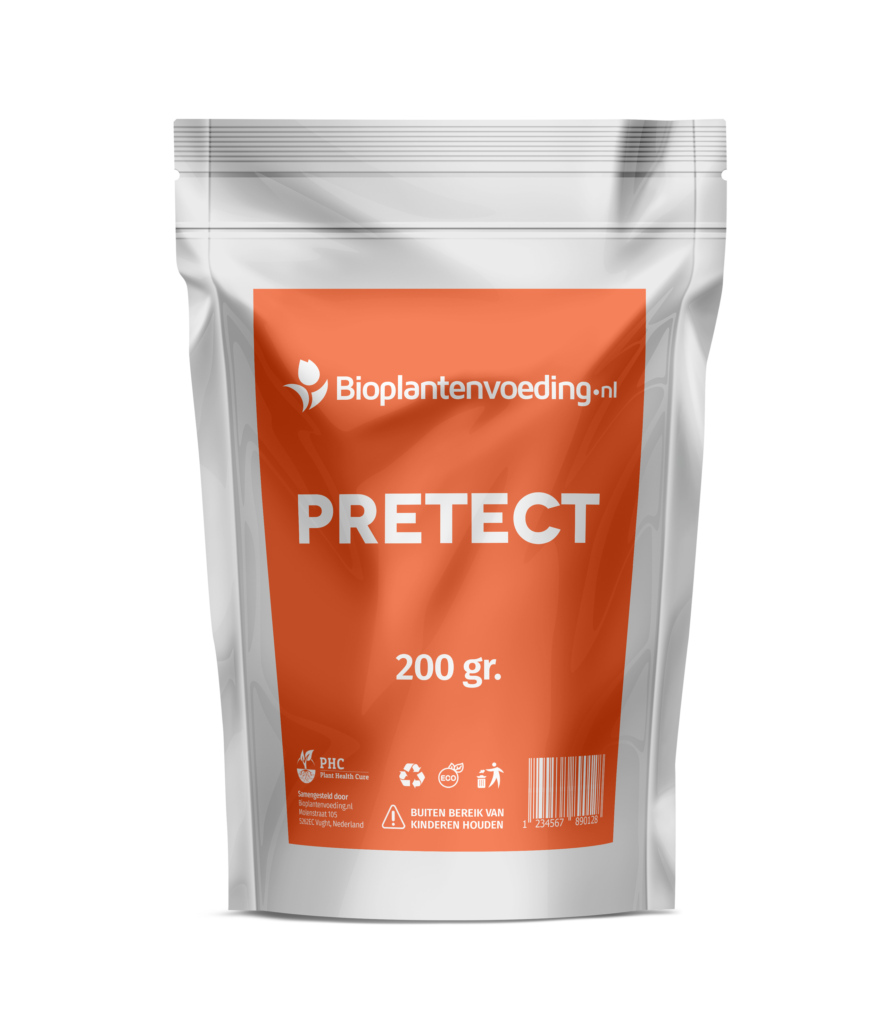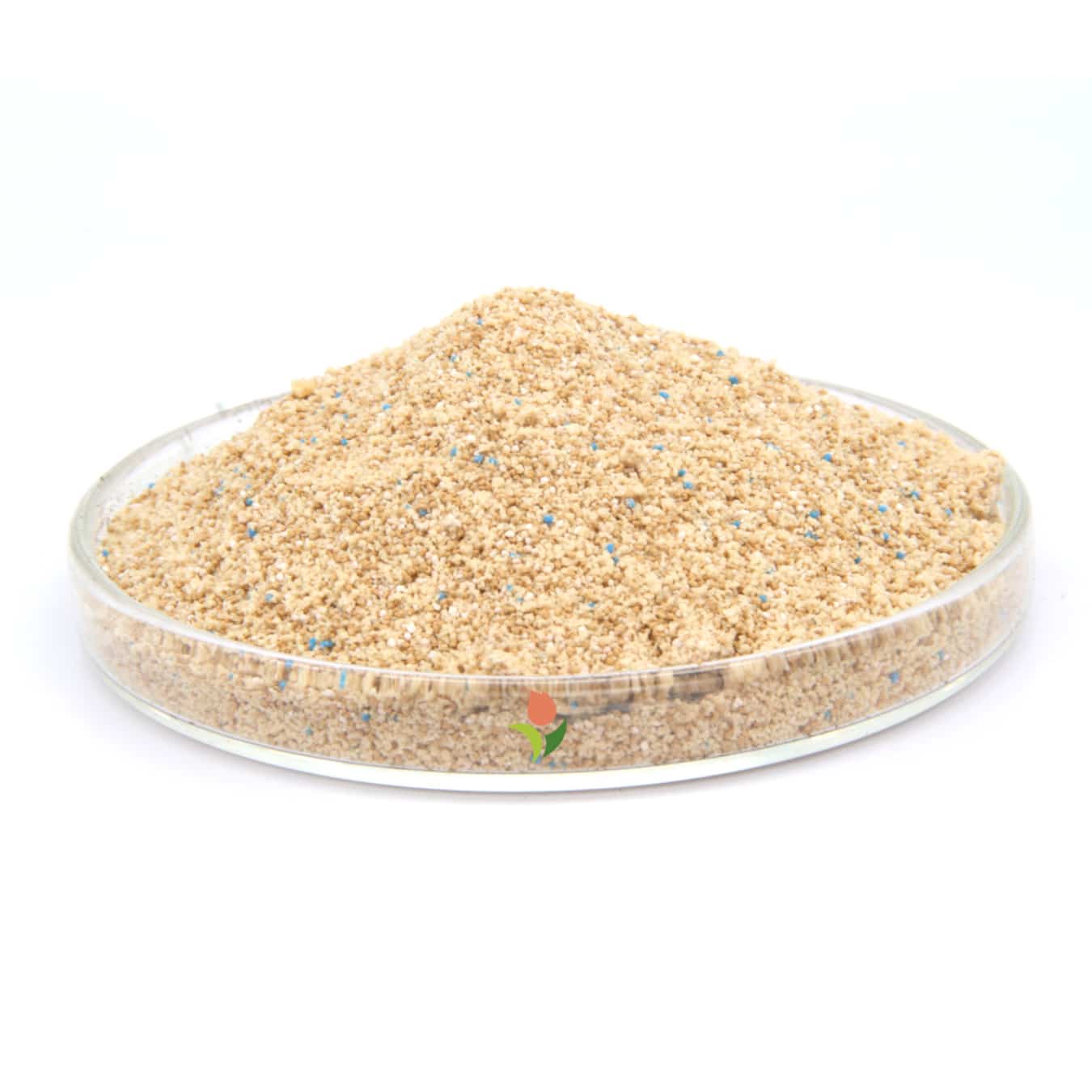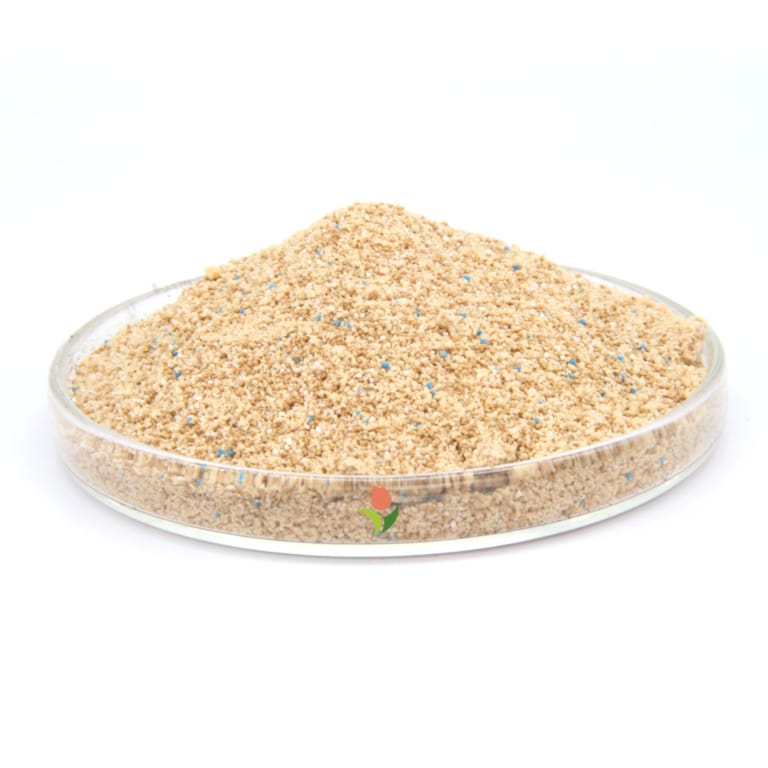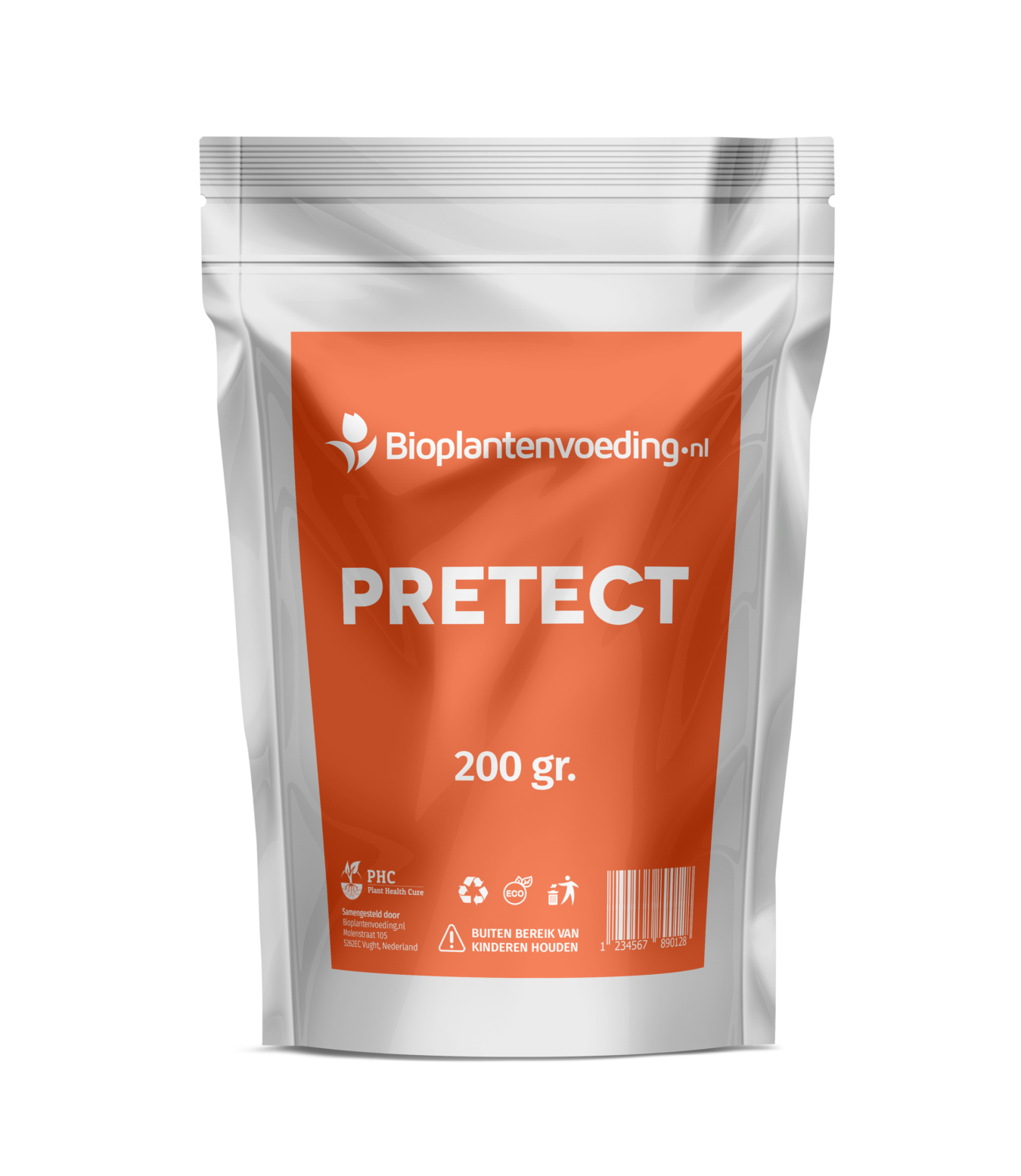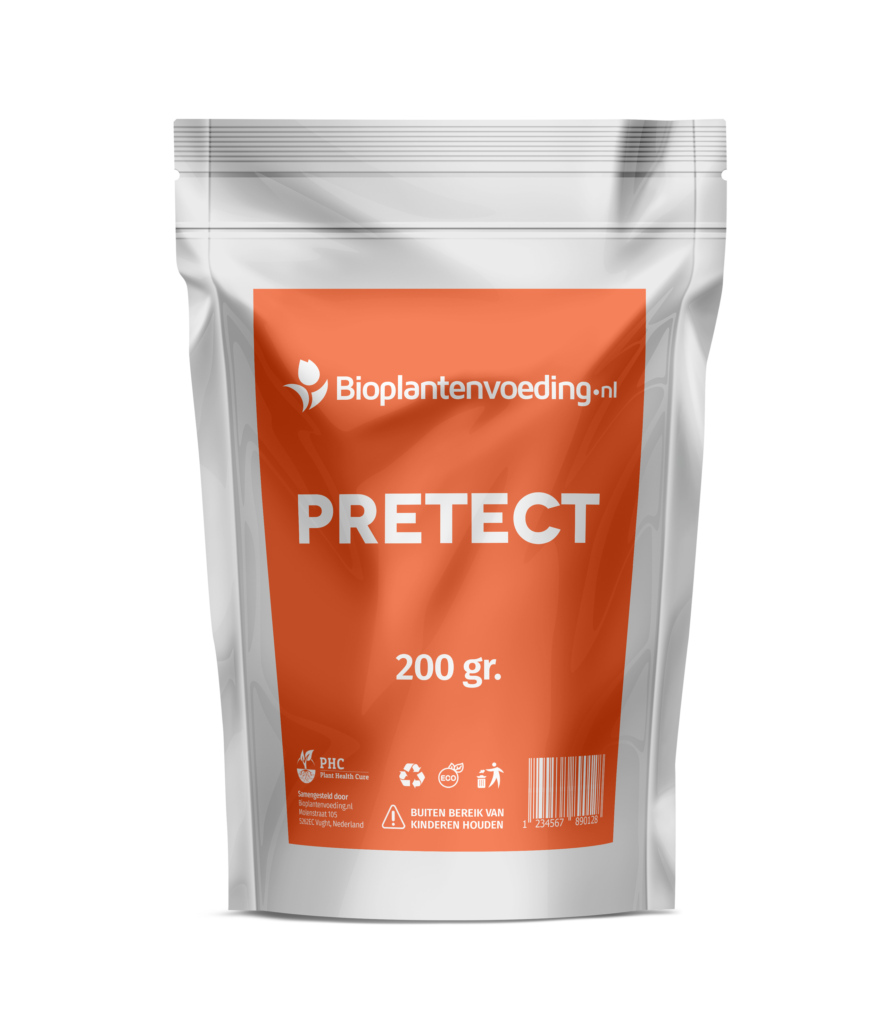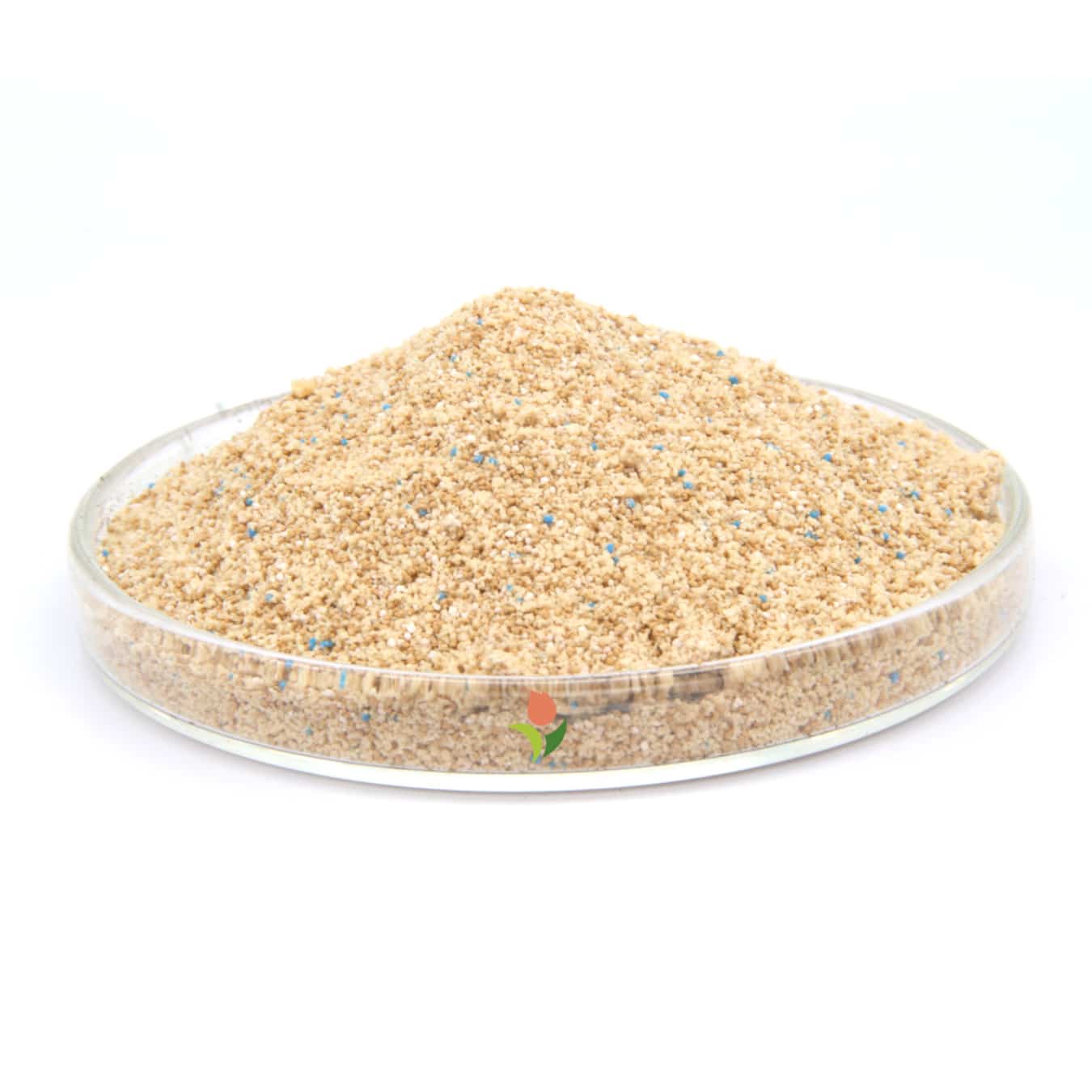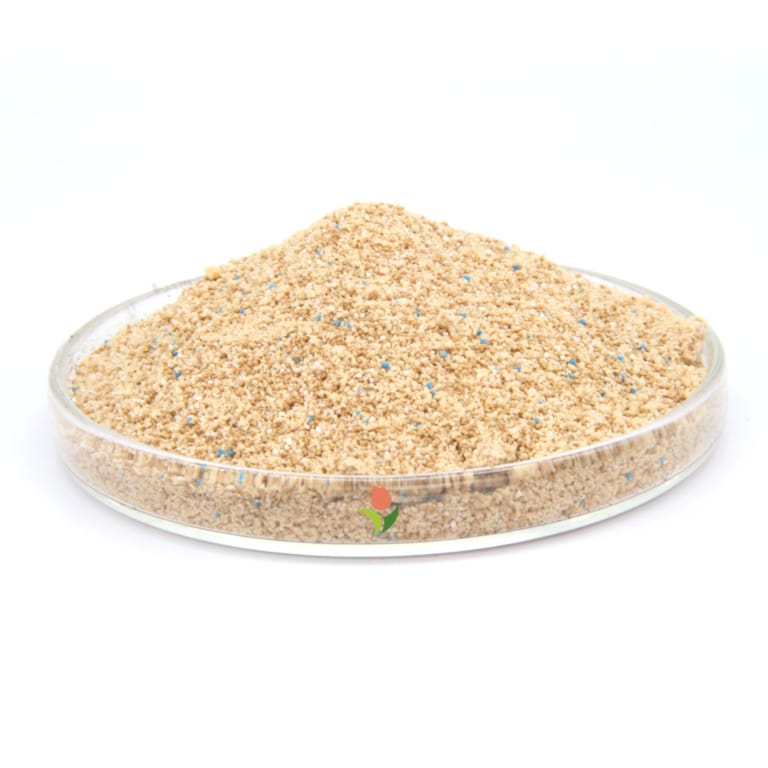 Op voorraad · Ordered before 4:00 PM?, dinsdag delivered
No shipping costs from €50,-
Return free of charge
Productinformatie
A healthy plant can take a beating.
Strong plants produce substances themselves that protect them from viruses and insects, for example. PreTect is a natural manure packed with much-needed proteins. One of these proteins is the indispensable Harpine that increases resistance and protects the plant from unwanted invaders. In addition, this ideal leaf fertiliser ensures a good absorption of Calcium and thus a strong and resilient plant. It also controls water management at high sun rays, heat, or drought. In short, PreTect 2.0 is the perfect protection.
• Greener leaves and longer-lasting flowers
• Better health, so fewer diseases
• For all consumer crops, flowers, flower bulbs and herbs
Tip!
• Never use fertiliser or chemical pesticides! These poison the environment and kill useful insects, fungi, and bacteria for a healthy soil life.
Contents: 50 grams
| Application | Dosage |
| --- | --- |
| Vegetables | 400 g/ha |
| Vegetables (seed production) | 400 g/ha |
| Sports fields & greens | 400 g/ha |
| Potted plants | 400 g/ha |
| Asparagus | 400 g/ha |
| Cuttings/starting material | 400 g/ha |
Technische specificaties
| | |
| --- | --- |
| Type of nutrition | Leaf fertiliser, Proteins |
| Usage | |
| Suitable for | Fruit trees |
| Application | Improve harvest |
| Fertilisation suitable for | Fruit trees, Hedges, Trees, Vegetables |
| Contents | 200 grams (0.44 lbs) |
| Yield (per pack) | 1000 m2 |
| Shape | Powder |
| Period | During spring, During the summer |
| Ready to use | Mix with water |
| Resealable packaging | Yes |
| Shelf life | 2 year shelf life |
| Artikelnummer | PRE-200 |